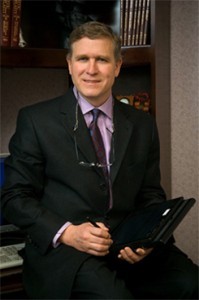 Dr. Murphy completed his training and general surgery residency at Dalhousie University in Halifax Novia Scotia. Following this, he was a plastic surgery resident at The Lahey Clinic in Boston; a multi-specialty surgical clinic affiliated with Harvard University. Dr. Murphy completed his training under the tutelage of Dr. Brooke Seckel, a world-renowned lecturer and author in aesthetic surgery and, in particular, breast and facial aesthetic surgery.
Performing Transgender Surgeries Since 1994
Dr. Murphy moved to Denver in October 1994 and established his practice at Swedish Medical Center in Englewood in 1996. He is Chief of Plastic surgery at Swedish Medical Center. Some of his first patients were transgender individuals which caused him to develop a thorough understanding of the importance and significance that cosmetic surgeries can provide for the transgender patient. He is one of a handful of elite surgeons in the trans community and is known throughout the nation as a skilled and compassionate plastic surgeon.
Board Certified
Dr. Murphy is certified by the American Board of Plastic Surgery and a member of The American Society of Plastic Surgeons, The American Society of Aesthetic Plastic Surgery and is a fellow of The American College of Surgeons.